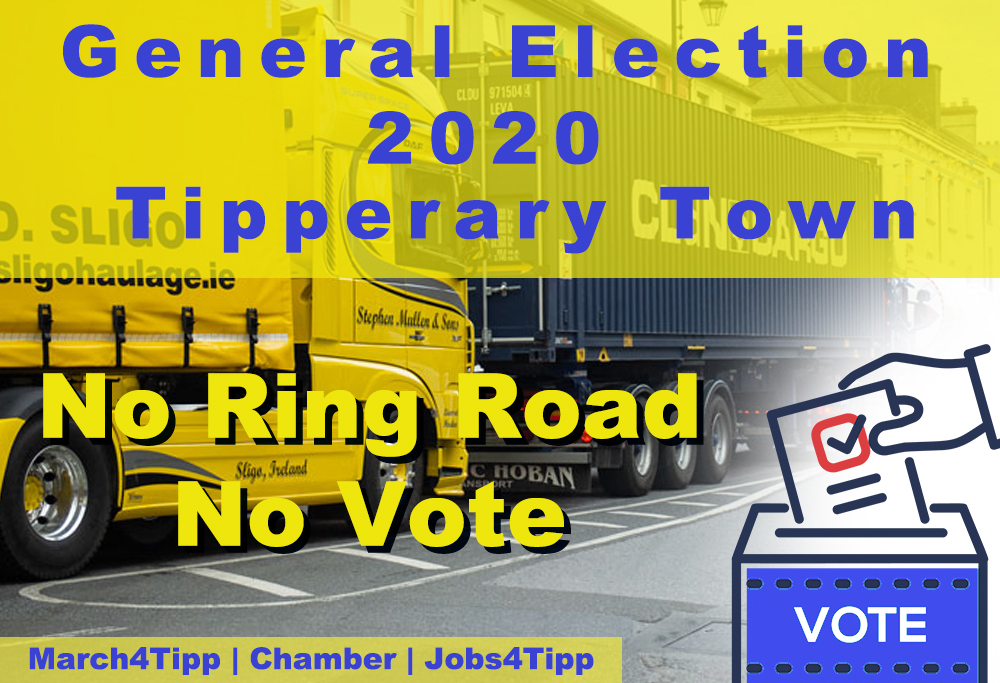 Tipperary Town Chamber/TIRD, March4Tipp and Jobs4Tipp have joined forces to push for Ring Road for the town. Part of that campaign is to ask every Tipperary General Election Candidate if they would support a Ring Road, if elected. There was a strong support and a very clear commitment from Sinn Féin candidate Martin Browne and the Green Party's Rob O'Donnell.
The three groups met with Martin Browne and Rob O'Donnell. Both candidates gave strong support for a ring road for Tipperary Town.
| | |
| --- | --- |
| | "Heavy traffic has to be taken out of Tipperary Town. I am fully behind a ring road. The elected officials need to work together to make this a priority." |
| | |
| | "I advocate for a ring road to reduce pollution and traffic in Tipperary town. In the future this can be linked into a Cahir to Limerick motorway, opening up the town to new markets and investment, along with a usable and more frequent train service between Limerick Junction and Waterford." |
The three organisations are working to rid the town of the 50,000 vehicle movements that the N24 brings every week. Not only does the traffic bring harmful health effects with particulate and Nitrogen Dioxide air pollution, but noise pollution levels measured in the town are well above WHO limits. There is also a massive economic impact on the town as shoppers are put off by the difficulty in parking and moving around the town centre.
A bypass has been proposed, but this is in with 21 other projects in the National Development Plan, most of which are of a much higher priority politically. In any event, it would take 10 to 15 years to build a bypass from Cahir to Limerick Junction and the three organisations are demanding a ring road as a solution that can be delivered much more quickly and at a lower cost.