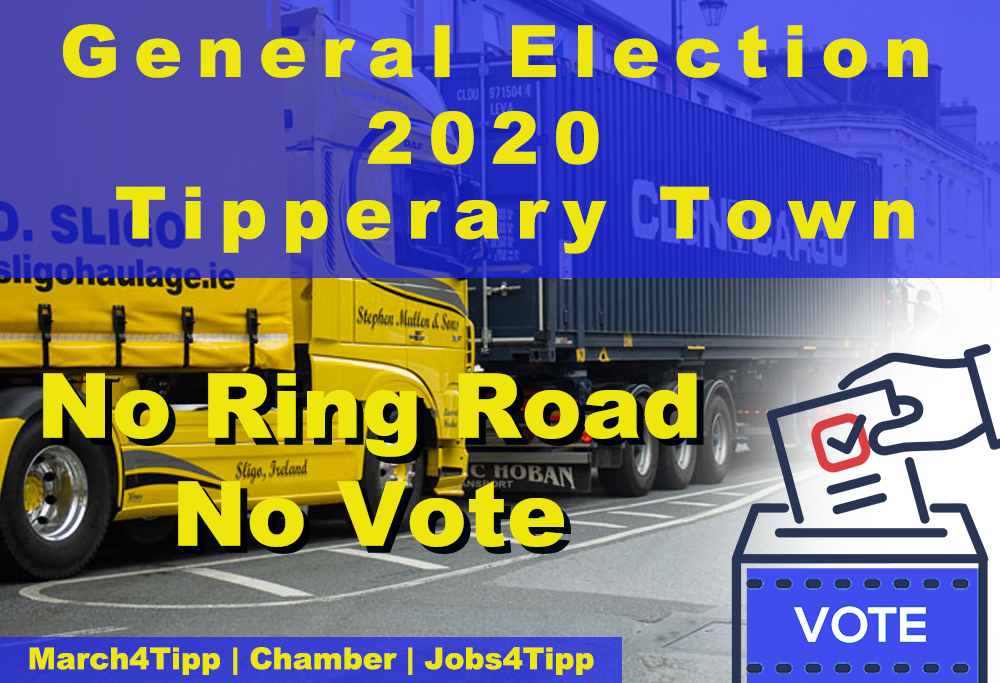 Tipperary Town Chamber/TIRD, March4Tipp and Jobs4Tipp have joined forces to push for Ring Road for the town. Part of that campaign is to ask every Tipperary General Election Candidate if they would support a Ring Road, if elected. There was an early boost for the campaign when Fianna Fáil and Fine Gael candidates committed their strong support for a Ring Road.
The three groups met with Jackie Cahill TD, Fianna Fáil and Mary Newman Julian, Fine Gael. Further meeting have taken place and will continue to take place. The results of these will be reported here and on social media.
| | |
| --- | --- |
| | "The Ring Road is the Number 1 priority for Tipperary Town and it is the basis on which the recovery of Tipperary Town will be based. I'm fully committed, if re-elected, to secure funding for the Ring Road and hopefully if Fianna Fáil is in Government it will put me in a much stronger position to deliver this funding." |
| | |
| | "A Ring Road for Tipperary Town has always been my number one priority for West Tipperary and if elected I will campaign to make sure this commitment is honoured. The people of Tipperary Town have lived in the shadow of the heavy good vehicles and the daily traffic of the N24 for far too long. I know I have the support required at the highest levels in Fine Gael to deliver on this commitment should I be elected, and Fine Gael be returned to government." |
The three organisations are working to rid the town of the 50,000 vehicle movements that the N24 brings every week. Not only does the traffic bring harmful health effects with particulate and Nitrogen Dioxide air pollution, but noise pollution levels measured in the town are well above WHO limits. There is also a massive economic impact on the town as shoppers are put off by the difficulty in parking and moving around the town centre.
A bypass has been proposed, but this is in with 21 other projects in the National Development Plan, most of which are of a much higher priority politically. In any event, it would take 10 to 15 years to build a bypass from Cahir to Limerick Junction and the three organisations are demanding a ring road as a solution that can be delivered much more quickly and at a lower cost.